Spazio Nobile reopens Season XIV- Bela Silva, Despierta Corazón Dormido until 23 August
— May, 25 2020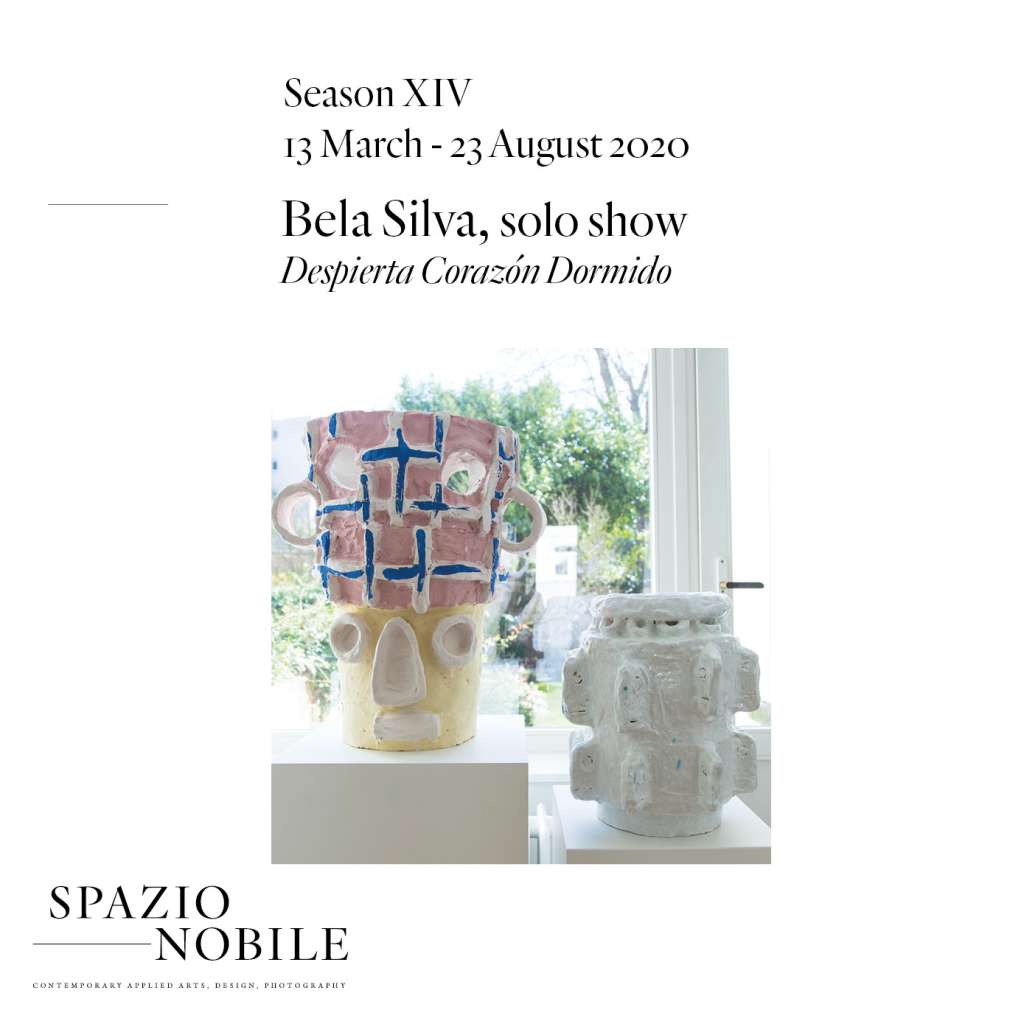 Spazio Nobile Gallery has reopened from Tuesday to Saturday, 10-18.00
from May, 11, in June and until July, 18 and by appointment until August, 23
Download the catalogue here  & visit us on Artsy
The exhibition reveals a new series of colorful artworks that are inspired by Bela Silva's recent travels to Mexico. It celebrates Latin-American culture, its history and its diverse craftsmanship in a cycle of drawings, ceramic works and a Codex Mexico.
Contact: Lise Coirier, +32 475531988 or office: Salomé Elbaz
T. +32 (0)2 768 25 10,  from Tuesday to Friday, 10-18.00
To ensure the safety of our visitors and ourselves, a maximum of 6 visitors will be allowed at once in the gallery space in order to respect social distancing. Hand sanitizers will be available. We kindly ask visitors to wear masks upon entering the gallery.
"Plein Air" Sunday Brunch in Spazio Nobile Garden on June, 21st
Midsummer & 4 years of Spazio Nobile
Brussels Gallery Weekend Open Doors on 20-21 June, 11-19.00
Book your visit – RSVP: salome@spazionobile.com
__
Season XIV- Bela Silva, Despierto Corazón Dormido, from 13 March prolonged until 23 August
Download the catalogue here  & visit us on Artsy
Press & PR: Sophie Carrée PR, contact: aurelie@sophiecarree.be, press room
Bela Silva, Llama, Spitting In Your Eye, 2020, glazed clay and pink cast slips, 70 x 46 x 24 cm
"Plein Air" Finissage & Sunday Brunch on August, 23, 12-18.00
Discover Bela Silva's artworks here

Photos by Margaux Nieto
Bela Silva, Codex Mexico, artist's edition, 1/250
You can pick it up at the gallery or order it on Spazio Nobile Online Gallery or on Artsy
Read stories and meet the artists and designers we represent and have exhibited
in curated interviews on TLmag Online Magazine. More on Bela Silva here