Spazio Nobile presents "Ikebana" on Collectible Design Fair, 5-8 March 2020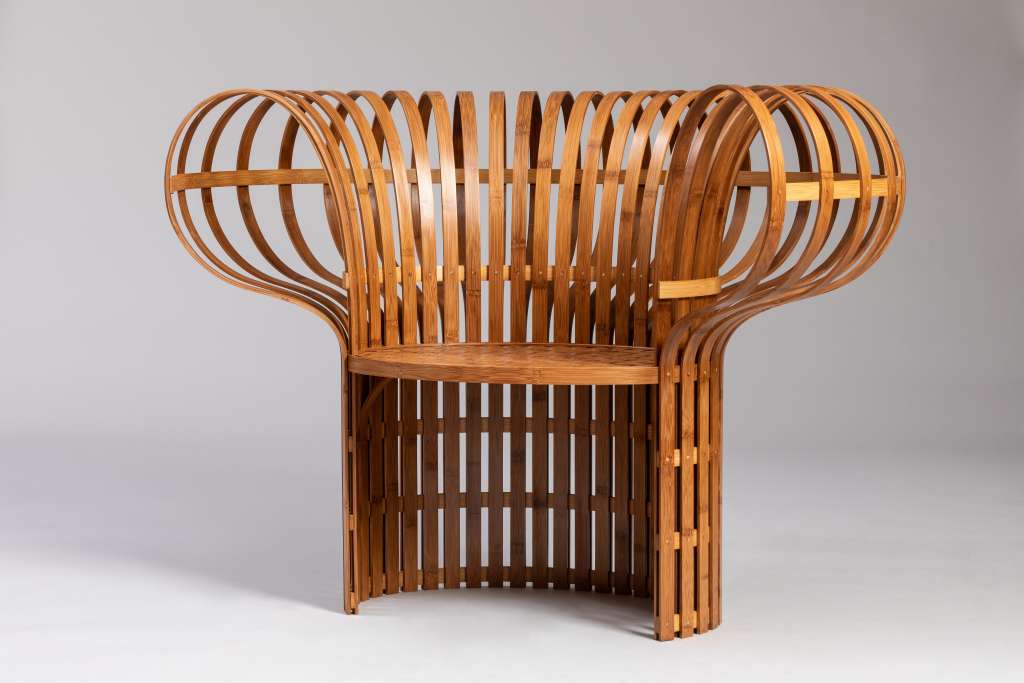 Spazio Nobile presents Ikebana at Collectible Design Fair, at Vanderborght Building, Brussels, Belgium, booth 1-11
5-8 March 2020, Preview & Vernissage : Wednesday 4 March 2020.
Browse our catalogue here
Group exhibition featuring : Sébastien Caporusso, Manon Daviet, Jesper Eriksson, Cheng Tsung Feng, Sophie Gohr, Sebastian Herkner, Katherine Huskie, Jin Kuramoto, Garnier & Linker & Jozef Prelis Seihō, Pao Hui Kao, Amy Hilton, Mathieu Peyroulet, Päivi Rintaniemi, Bela Silva, Ann Beate Tempelhung, Adi Toch, Piet Stockmans.
Spazio Nobile hosts 8 artists from Galerie Collection, Ateliers d'Art de France, Paris : Karima Duchamp, Ulysse Lacoste, Flavia Fenaroli, Marie-Laure Griffe, Alice Gavalet, Luisa Maisel, Paulina Okurowska, Valérie Vayre.
On the picture: Cheng-Tsung Feng, Circle, bamboo mirror. Photo Margaux Nieto
On the picture: Jin Kuramoto & Jian Cheng Lin, The Bamboo Chair, woven and bended bamboo, ed. 6 + 2AP, photo by Chong Kok Yew
By opening Spazio Nobile in 2016 in Brussels (Belgium), Lise Coirier and Gian Giuseppe Simeone have united their passions for design and art history, initiating a dialogue between contemporary applied arts, design and photography. Commissioning installations that are both experimental and artistic, with a particular sensibility to everything connected to nature and minerality, the gallery organises four to five exhibits each year, dedicated to both rising and established talents. Without creating borders between the disciplines, the visual arts interact with the fine arts.