Spazio Nobile presents Bela Silva, solo show, "Dessin Sculpture", Art On Paper, booth 22, Bozar, Brussels, 24-27.10.2019
— October, 09 2019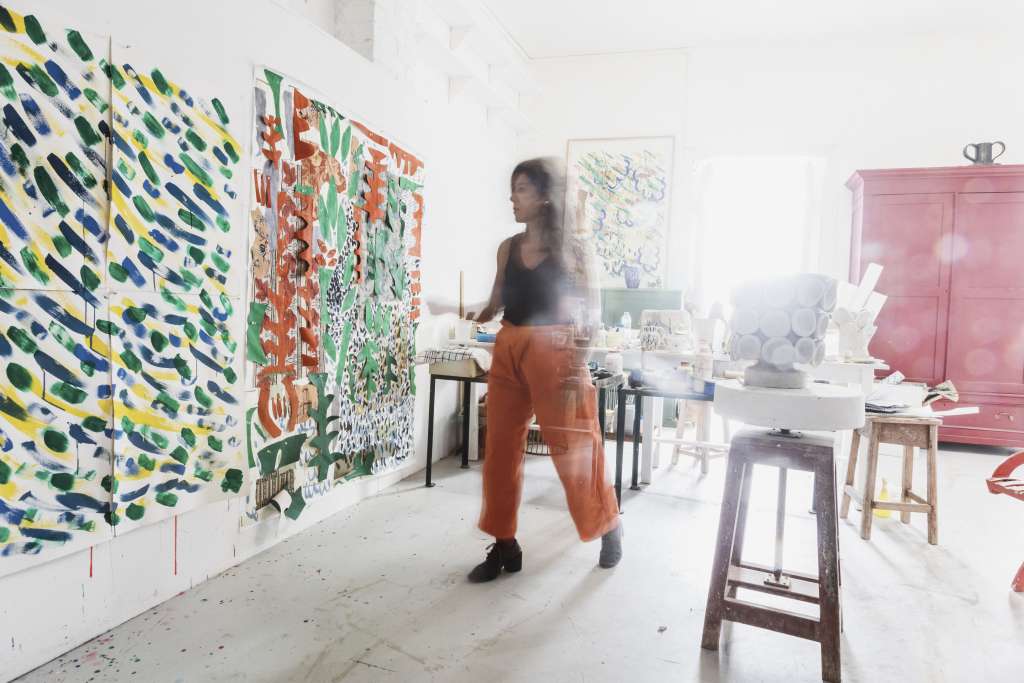 Spazio Nobile présente /presents
24 – 27.10.2019 – VIP & press preview: 24.10.2019, 12-19.00 – vernissage: 19-22.00
L'artiste portugaise Bela Silva fait naître ses formes sculpturales en céramique de ses dessins qui reflètent à la fois sa personnalité et ses élans d'expression baroque / In her impulses of Baroque expression in her drawings, Portuguese artist Bela Silva gives birth to ceramic sculptural forms.
Download the invitation here
Download the catalogue here
Photo Angela Martin-Retortillo
Save the date: Season XIV – Bela Silva, "Despierta Corazón Dormido", solo show
13.3 – 16.5.2020, vernissage: 12.3.2020 18-22.00 – press preview : 16-18.00
Dessin tiré du carnet de voyage de Bela Silva inspiré de son périple au Mexique /Drawing taken from Bela Silva's travel sketchbook inspired by her tour around Mexico, ed. Spazio Nobile, 2020
Photo Margaux Nieto, courtesy of Spazio Nobile
Save the date : Spazio Nobile x Bela Silva in 2019-2020: 
Bela Silva, "Metropolis", 2018
PAD Paris, Les Tuileries, Paris, FR, 1.4.-5.4.2020
Kleureyck,
 Design Museum, Ghent, BE, 13.3-6.9.2020
Bela Silva, "La Dame au Corset", 2019
Curated by Siegrid Demyttenaere (co-founder, co-editor and art director of DAMN° magazine) & Sofie Lachaert (artist and scenographer). In 2020, the Museum of Fine Arts Ghent is organizing the largest Jan van Eyck exhibition ever. Worldwide there are only about twenty works by this Flemish master, at least half of whom travel to Ghent. Design Museum Ghent shows "Kleureyck" from March.
Walk through the seven main colors of Van Eyck and discover how designers deal with color today, how color is made and how light, material, technology and space influence it.
Bela Silva, "La Dame du Soir", 2019
The Michelangelo Foundation for Creativity and Craftsmanship is a private, international, non-profit foundation based in Geneva, Switzerland. Established by Johann Rupert and Franco Cologni, the Michelangelo Foundation's mission is to preserve, encourage and promote fine craftsmanship.