Piet Stockmans' Book Signing
— Thursday, 13 December 2018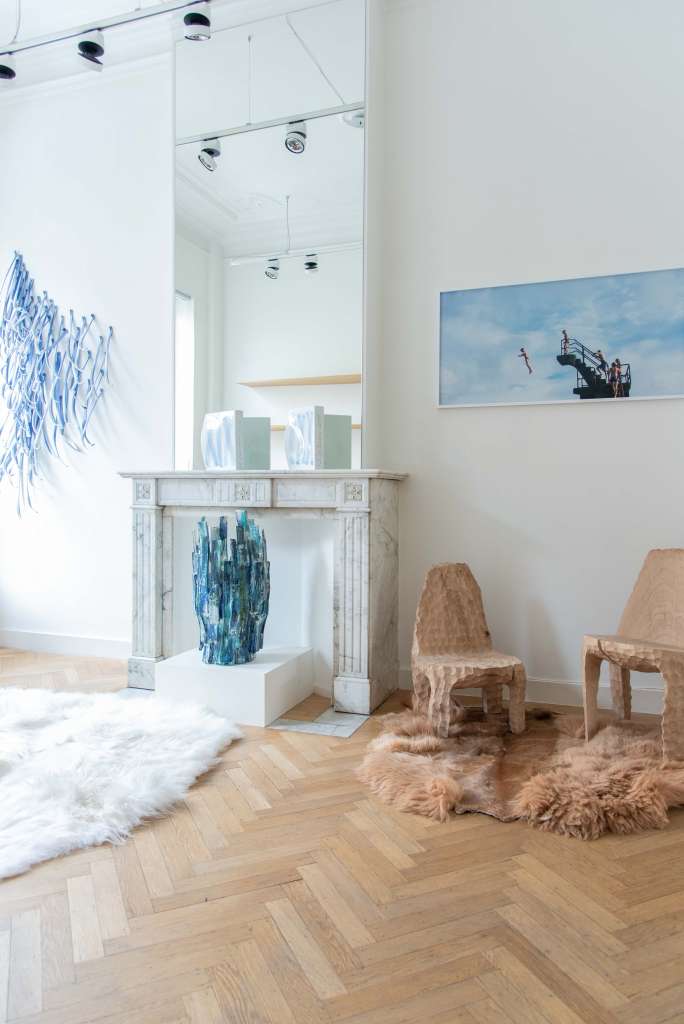 Piet Stockmans, No China, book signing, 13.12.2018, 7-9 pm with appetizers at Spazio Nobile Gallery, as part of Season X – Land/Scapes, 23.11.2018 – 17.02.2019, Group exhibition with Carine Boxy, Kaspar Hamacher, François Moret, Bela Silva and Piet Stockmans.
During this event, in the presence of Piet Stockmans (1940), you will be given the opportunity to purchase the latest book,  Piet Stockmans: No China, by Piet Stockmans, Jo Rombouts, with a limited edition porcelain cover (20-30/100, signed and numbered) signed by the designer himself. Price of the book and its limited edition cover is 295 €.
It is possible to pre-order by sending us an email to lc@spazionobile.com. The book can be paid the day of the event or by bank transfer.
Piet Stockmans: No China, by Piet Stockmans, Jo Rombouts
Piet Stockmans (1940) is one of the most famous Belgian designers and is also well known abroad. His whole life is all about porcelain, a material from which he explores the boundaries. The Piet Stockmansblauw, a color that he accidentally discovered during an experiment, always returns to his work. His poselle dishes are used by top restaurants at home and abroad. Stockmans was from 1966 to 1989 an industrial designer at the Royal Mosa porcelain factory in Maastricht. Between 1969 and 1998 he taught industrial design at the department of product design at the Stedelijk Hoger Instituut voor Visuele Kommunikatie en Vormgeving, the later Media & Design Academy in Genk and from 1983 to 1985 lecturer in ceramics design at the Dutch Design Academy Eindhoven. Since 1989 he has been a freelance designer. From 2010, Stockmans lives at the C-Mine site in Winterslag, Genk.
288 pages, 26 × 20 cm, hardcover, Dutch/English
Borgerhoff & Lamberigts, 2018
—
Address:
Spazio Nobile by Pro Materia Gallery
Contemporary Applied Arts, Design & Photography
Rue Franz Merjay 142, 1050 Brussels, Belgium
+32 2 768 25 10, www.spazionobile.com
@spazionobilegallery #spazionobilegallery
Me – sa / wo – za / Wed – Sat, 11.00-18.00 & sur rendez-vous / by appointment
Lise Coirier, +32 475 53 19 88, lc@spazionobile.com
Gian Giuseppe Simeone, +32 477 27 29 04, ggs@spazionobile.com
Press & PR : Sophie Carrée, sophie@sophiecarree.be, +32 2 346 05 00, www.sophiecarree.be