Lake Como Design Fair, Como, Italy, 20-22 September 2019 with the Diatomée molten glass vases by Garnier & Linker
— September, 17 2019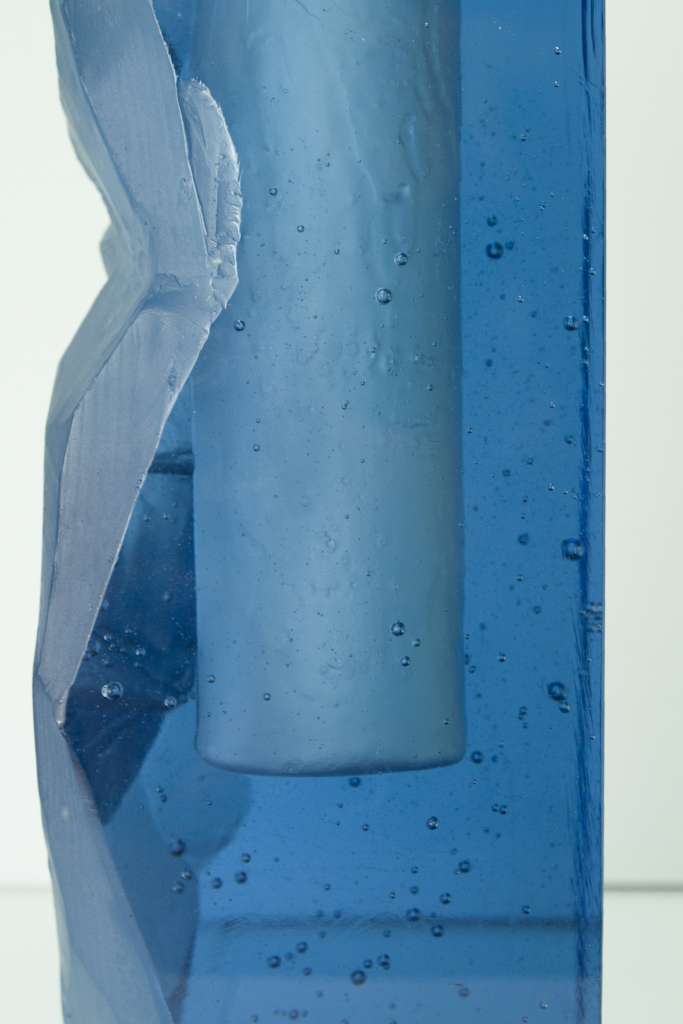 New Diatomée Vases by Garnier & Linker. Photo Florent Linker
Spazio Nobile is pleased to invite you to the opening of Lake Como Design Fair, which happens on Thursday 19 September at Teotro del Broletto (focus architecture) and Sale del Ridotto, Teatro Sociale Como (focus design), Via Bellini 1 in Como, Italy. The gallery will unveil and exhibit 4 new "Diatomée" molten glass vases by Garnier & Linker, a limited edition of 20 per color. Each vase is unique and handmade in France by the glass master Olivier Fonderflick.
Download our catalogue here
PRESS PREVIEW: Thursday 19th September 2019, from 5pm to 7pm*
OPENING COCKTAIL (invitation only): Thursday 19th September 2019, from 7pm to 10pm*
* There will be a shuttle service for journalists, from Milan Cadorna to Como and back.
EVERYDAY OPEN: From Friday 20th September to Sunday 22nd September 2019, from 10am to 7pm
__
Spazio Nobile will unveil and exhibit 4 new "Diatomée" molten glass vases by Garnier & Linker, an edition of 20 per color.
In the collection, we have already 9 colours which are available: light pink, light blue, light green, amber, lime, citrin, violine grey, electric blue and clear transparent.
Photos Florent Linker
A curated design selection will be presented at the Teatro Sociale Como  and a new section – entirely dedicated to architecture – will be held at the Palazzo del Broletto . This annual event consolidates its original format – free from the constraints of divisions by stands, the fair seems much more like an exhibition, where all that is on show is for sale – and adds a new content to the second edition introducing architecture. This year the focus is on colour .
120 carefully selected design objects will punctuate the Ridotto's room of the Teatro Sociale di Como creating a polychrome and playful environment. From industrial design to unique artifacts, new projects made specifically for the fair, projects already known, contaminations and examples of emerging production will be visible at the fair.
About Garnier & Linker and their "Diatomée" molten glass vases
Photo Jeroen Verrecht                                                                           
Guillaume Garnier and Florent Linker are two French creators based in Paris. They aim at giving a contemporary design to rare materials and savoir-faire. All pieces are handmade unique or limited editions by French master craftsmen. As designers, they get their inspiration from decorative arts and sculpture, to create pure-shaped forms revealing their materiality. With their background in interior design, they conceive functional objects that meet contemporary interiors of enlightened collectors who seek art and design collectibles with a soul. They have created two singular collections for Spazio Nobile in Brussels, one is the «Parisis» lamps in plaster and alabaster and, another one is the molten glass «Diatomée» Sculpted Vases which appear like diatoms that are single-celled algae that live in houses made of glass. Inspired by these light-absorbing molecules which are the only organism on the planet with cell walls composed of transparent, opaline silica, they are ornamented by intricate and striking patterns of silica. On earth, diatoms are bringing us up to 50% of our oxygen and also feed the oceans, lakes and rivers. For Lake Como Design Fair, Garnier & Linker and Spazio Nobile have experimented this fascinating lost-wax casting technique mastered by French glass master Olivier Fonderflick with four new colors – violine grey, lime, citrin, electric blue. Each vase is unique in a color series of 20 per vase. Other existing colors are light blue, pink, green, clear transparent and amber.
Among the exhibitors
Independent designers (Draga & Aurel, Colucci & Colucci, Gupica, Max Lipsey, D'STUD'IO, Roger Coll, Markus Friedich Staab, Miguel Leiro, Emma Cogné, Mathieu Peyroulet Ghillini, Gianluca Landoni, Barbera-Madelli, Maria Tyakina), established designers whose works have been made for manufacturers (Piero Lissoni / Living Divani, Philippe Nigro / Manerba, Sottsass Associati / Segis, Andrea Anastasio / Et al, Maddalena Casadei / Fucina, Emanuele Magini / Campeggi) and design editors (Pretziada, JCP, Bloc Studios, Marimar with Giorgio Bonaguro, Eligo Studio). Created ad hoc: the light solar-powered sculpture by Pietro Russo, Twins  a pair of terracotta small tables by Millim Studio, Circle-Game  by Michele Seppia for NERO design gallery, the bookcase with coloured uprights by studiointervallo, the limited edition chairs by Alban le Henry for Colos, the double vase by Alain Berteau for Atelier Jespers, the new Diatomée vases by Garnier & Linker and Spazio Nobile and the works of Fict Studio, Charles Antoine Chappuis and Elisa Uberti. There will also be contemporary objects produced by the galleries including a mirror from Studio Briand&Berthereau for éditions du coté and the one from Studio Minale-Maeda for ToolsGalerie, the resin carpets of Matteo Pellegrini for Camp Design Gallery, the objects / sculptures by Duccio Maria Gambi for Numeroventi, the oggetti possibili  of Zaven for Galleria Luisa delle Piane and the works of the artists Mia E Goransson and Kaja Upelj for Officine Saffi. Two installations will surprise the visitors: Insieme ordinato di aste , a 13-meter multifunctional object by the Como-based architect Marco Balzarotti, and the polychrome fabric designed by textile artist and designer Karol Pichler, made from recycled materials.