Human Cities Festival 2012 Reclaiming Public Space
— Spring 2012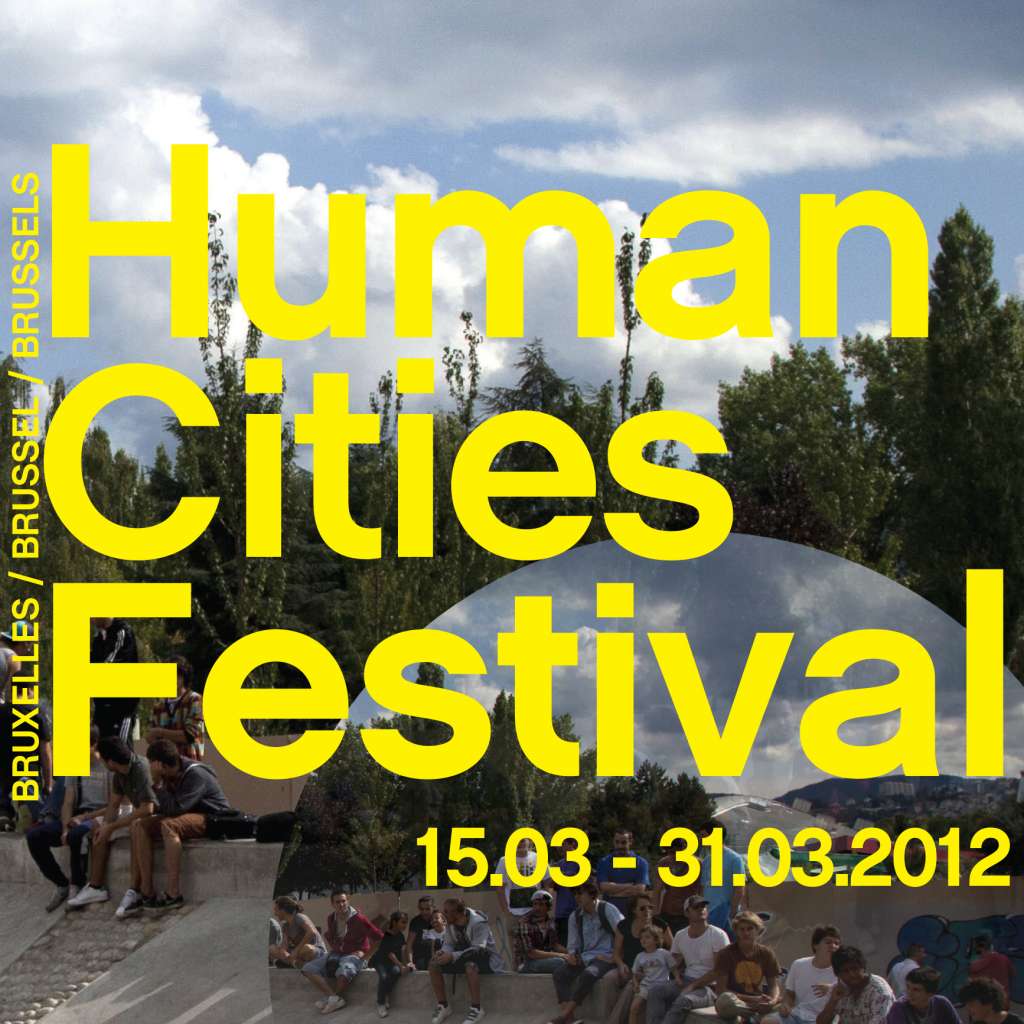 In the Spring of 2012, Pro Materia curated a second Human Cities festival in Brussels. In Human Cities Festival 2012 Reclaiming Public Space scientific and cultural actors stressed bottom-up initiatives set up by citizens, artists and associations that re-shape the forms and appropriation of public space. The results of the third call for entries "Places To Be – Upcycling : Urban Readymades" – which was launched in Milan during the Public Design Festival in April 2011 -, illustrated this topic, while a scientific colloquium and workshops gathered many experts who shared their findings and experiences in order promote user-friendly, participatory approaches for many players and users of the city. Those initiatives enriched by an enabling kit and a documentary on Public Benches, especially designed by HC partners, offered to the professionals and a broad public the necessary tools that helped them reclaiming the public space.
During several days, local and international cultural actors developed initiatives in the public space from art interventions, design installations, urban walks and pedagogical or public art workshops. These "human-centred" initiatives were individual or collective, material and immaterial (neighbourhood festivities, services, mobilizations, performances, testing of the enabling toolkit, video screenings …). A wide range of local and international organisations contributed to the success of this festival in Brussels from which resulted short and long term impacts on the city and on the urban context of its European partners.
For more info about and results of the festival check this publication: Civil Society Reclaims Public Space: HC Proceedings 2012.