Finissage Weekend Ikebana within Season XVI- The New Age of Humanism, 13-14 March 2021, 12-19.00
— March, 09 2021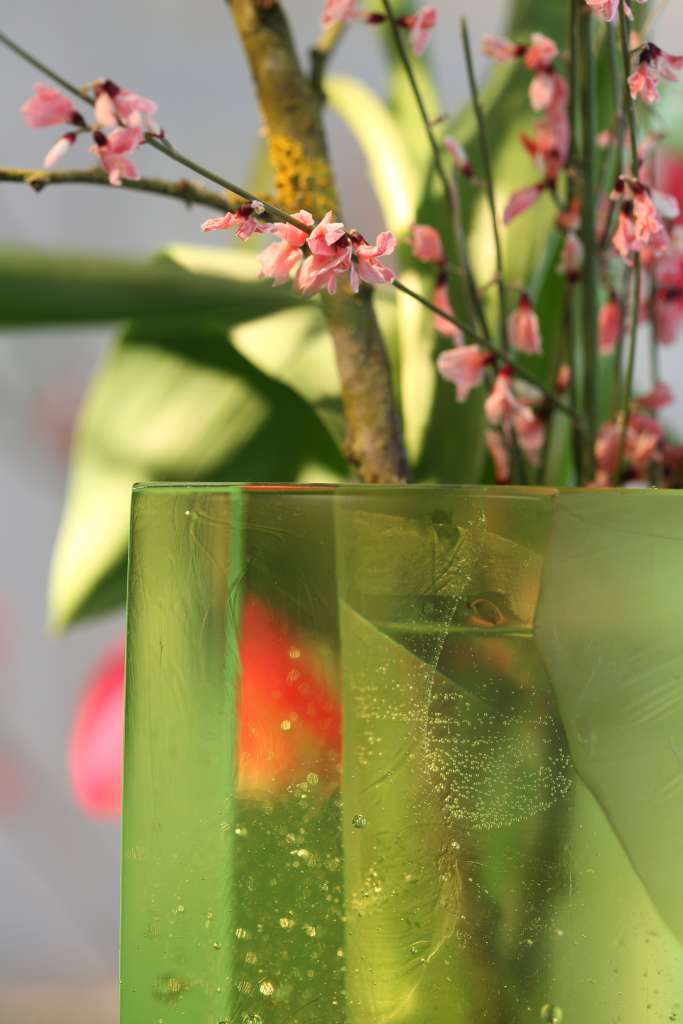 Spazio Nobile invites you to the Finissage Weekend Ikebana
within Season XVI- The New Age of Humanism
Rue Franz Merjay 142, 1050 Brussels on Saturday 13 & Sunday 14 March, 12-19.00.
Book your visit here
Pas de pont –
Le jour se couche
dans les eaux du printemps
Yosa Buson

photo Yen-An Chen
The New Age of Humanism Group Exhibition highlights the Arts of Earth & Fire, bringing together more than thirty artists, designers and photographers represented by Spazio Nobile since its creation in 2016. 
While visiting the Spazio Nobile Gallery & Studiolo, discover Ikebana Art by Japanese artist Yuka Isono along with other Asian artists and Wabi Sabi artworks – Please book your gallery visit here 
      
 Kintsugi, a collection of photographs by French globetrotter Vincent Fournier done at the Tea Pavilion, Musée Guimet – Paris, inkjet printed on Japanese Bizan paper & Lacquer Leaf Trays by Taiwanese artist Pao Hui Kao, painted with unpolished Urushi lacquer and repaired with silver leaf or Urushi blue paint – Katherine Huskie, Ostreum, squeezed molten glass vase & Hildegarde console in smoked eucalyptus by Anne Derasse, Le Sacre de la Matière Collection, photo Margaux Nieto
Movement in Stillness
Garnier & Linker, Diatomée, 2019-, Molten Glass Vases – Jesper Eriksson, Fossilized Coal Console, 2020, fossilized coal & tinted hardened glass – Katherine Huskie, Echinus, Squeezed Molten Glass Vase – Amy Hilton, Sublimation, 2020, dry pastel, photo Margaux Nieto & Yen-An Chen
"Ikebana is what Ikebanists do. This explains the huge variety of what we see under the name of Ikebana as practiced by the hundreds of different schools, each with their own approach. Originally there were the very formal, stylized arrangements for sacred spaces, a tradition still practiced by the Ikenobo School since the sixteenth century in Japan. In contrast, during the twentieth century Sogetsu broke away from form and started making free style sculptural creations, even using all kinds of non-flower materials like metal or plastic. Here, flowers and branches become abstract lines, colour, mass."
About Ikebana, read the article by Jozef Prelis Seihõ
Book your visit here
.    
.  . 
Katherine Huskie, Echinus, Squeezed Molten Glass Vase & Garnier & Linker, Diatomée, Molten Glass Vase, photo Margaux Nieto (left), Yen-An Chen (right)
"The word Ikebana means "living flower", and in Japanese it could also be read as 'the breath of the flower'. It is that élan that is expressed by Ikebana. Ikebana is movement in stillness. Traditionally we say that in Ikebana space represents 75% and flowers only 25%. Or as a Japanese master once explained, "In Ikebana, in order to express the beauty of flowers, we do not arrange the flowers but the space around them". I think that is very true. I might even go one step further: the role of Ikebana is to invite space, make space visible, make space come alive. In a certain sense, through Ikebana we 'create' space. This way of doing Ikebana does not just apply to our practice as artist or designer, it spills over into the whole of our daily life. It becomes an art of life, life as art." Extract by Jozef Prelis Seihõ, in: TLmag 33, The New Age of Humanism, SS2020
_
About Yuka Isono, our Special Guest & Ikebana Artist
Meet her at the gallery on Saturday 13 & Sunday 14 March from 15-18.00
Book your visit to the gallery here
.      
Born in Kobe (Japan), Yuka Isono grew up and spent 24 years in Japan before moving to Belgium in 2008. The eldest daughter of 3 siblings, she was curious to various forms of beauty since childhood, especially Japanese paintings created by one of her relatives. Paintings of Noh theater and its inexplicable beauty are continuously inspiring her since then. While working for Japanese companies in Brussels, Yuka was striving for finding means of self-expressions, such as ceramic art, literature or design, before meeting Ikebana master of Sogetsu school Mrs. Atsuko Bersma in 2014. After years of continuous practice, Yuka has participated in Ikebana exhibitions, provided Ikebana decorations in a Japanese restaurant of Brussels as well as in private individuals' home. Yuka devotes all of her passion and spare time in transmitting the value of Ikebana to the world in between her busy corporate life and motherhood. 
Find more information on Spazio Nobile collections on instagram @spazionobilegallery & Artsy
 Catalogue Season XVI-The New Age of Humanism
Book your visit to the gallery for the Finissage Weekend here
 
Feel free to contact us: 
Lise Coirier, +32 (0)475 53 19 88
Gian Giuseppe Simeone, +32 (0)477 27 29 04
Salomé Elbaz, +33 (0)7 86 17 68 20