Piet Stockmans at Collect – The International Art Fair for Contemporary Objects, The Saatchi Gallery, London, UK
— February 2018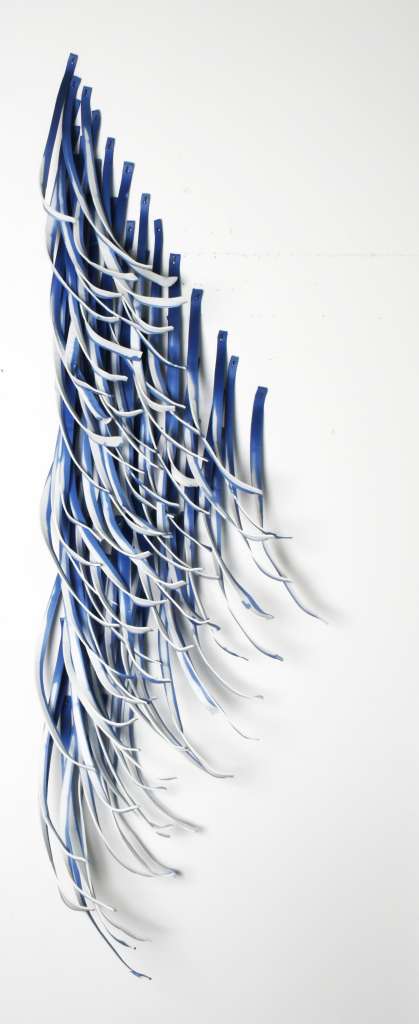 Exhibition at Collect – The International Art Fair for Contemporary Objects
Into The Stockmans Blue
Solo Show by Piet Stockmans
22 – 25.2.2018, at Saatchi Gallery, London, presented by the Crafts Council UK
From 22 to 25 February 2018, Spazio Nobile takes part in Collect – The International Art Fair for Contemporary Objects, at the Saatchi Gallery, London, presented by the Crafts Council UK, with a solo show of Piet Stockmans.
The exhibition will show a selection of the most recent works Wall Installations, Blue Compositions, Books in Porcelain &  Stockmans Examples of A Landscape. 
The opening takes place on Wednesday 21 February 2018, 18:00 at Saatchi Gallery, Duke of York's HQ, King's Road, London. Only by invitation.
Find here the full catalogue of the exhibition. Prices are on request.
Piet Stockmans will participate to the Main Talks Program on Friday 23 February at 4 pm around the theme:
Reimagining Traditions. The panel of international makers and gallerists will explore how crafting traditions from across the globe influence and enrich their practice.
Press contact for Collect 2018: 
Press release here
Jodi Moss – Senior PR Manager, jodi@zetteler.co.uk
www.zetteler.co.uk, T: +44 (0)20 3735 5855, M: +44 (0)7910 705147

Wall Installation – turned in on itself strips
Wall Installation – A Couple