Razumovskaya Irina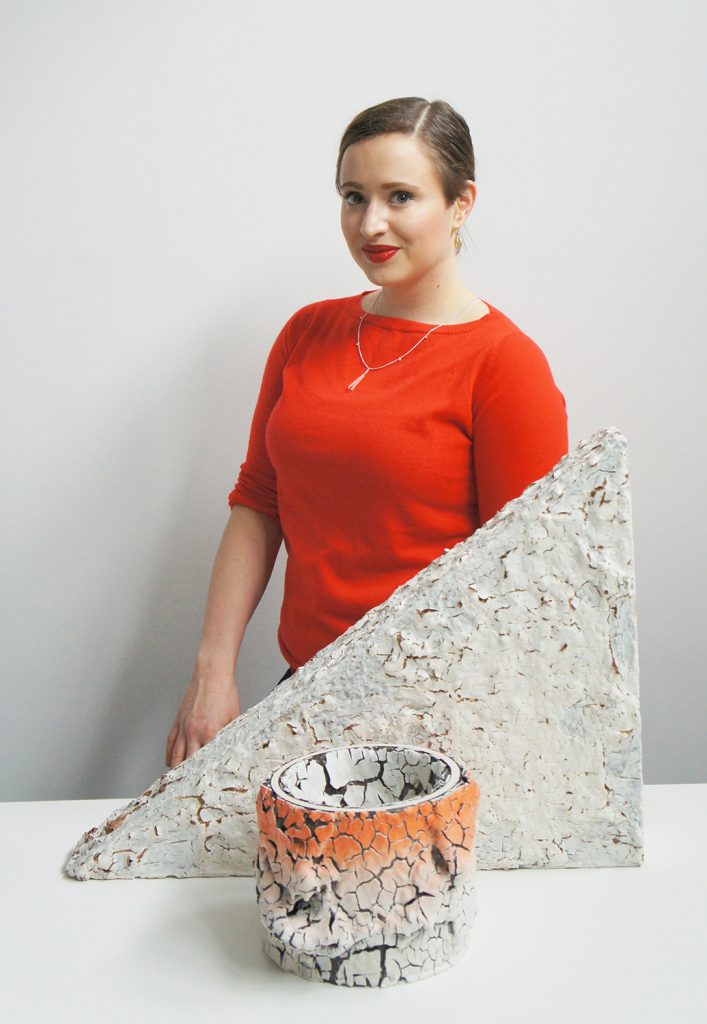 Irina Razumovskaya was born in 1990 in Leningrad, USSR. In 2008, Irina entered the State Academy of Art and Design's Fine Art and Ceramic and Glass Department, graduating magna cum laude both her BA and MFA degrees. During this course, she was exposed to academic drawing and painting; practiced contemporary art and deepened her knowledge of ceramic art. Following this, in 2015, Irina was admitted to the prestigious Royal College of Art in London for her MA in Ceramics and Glass, she graduated in 2017 with overall Excellent grade.
Her main form of artistic expression is ceramics and painting. Her art works have been a part of various international competitions, curated exhibitions, residencies and symposiums and have been exhibited across the world. Most recently, her work was exhibited in the prestigious Gallery Officine Saffi in Milan, Puls Gallery and Spazio Nobile Gallery in Brussels.
Irina has won several accolades for her art work. Most notably, she was the winner at the 8th NASPA, Ceramic Talent Award in Westerwald Museum in Germany and also won at the Biennal de ceramics d'Esplugues Angelina Alos in Spain . In addition, Irina received D'A Special Award, Silver Medal of  59th Faenza Prize Ceramic Competition in Italy, and won the International Triennial of Silicate Art in Kecskemet in Hungary.
Irina has held residencies in Germany, Spain, USA, Hungary, Switzerland and Taiwan et.c., and her work is in collections of The Yingge Ceramics Museum in Taiwan; Icheon World Ceramic Center GICB in Korea; Foundation for Contemporary Ceramic Arts in Kecskemet, Hungary; Yerevan Contemporary art museum, Armenia and private collections worldwide.