Berger & Berger – Laurent et Cyrille Berger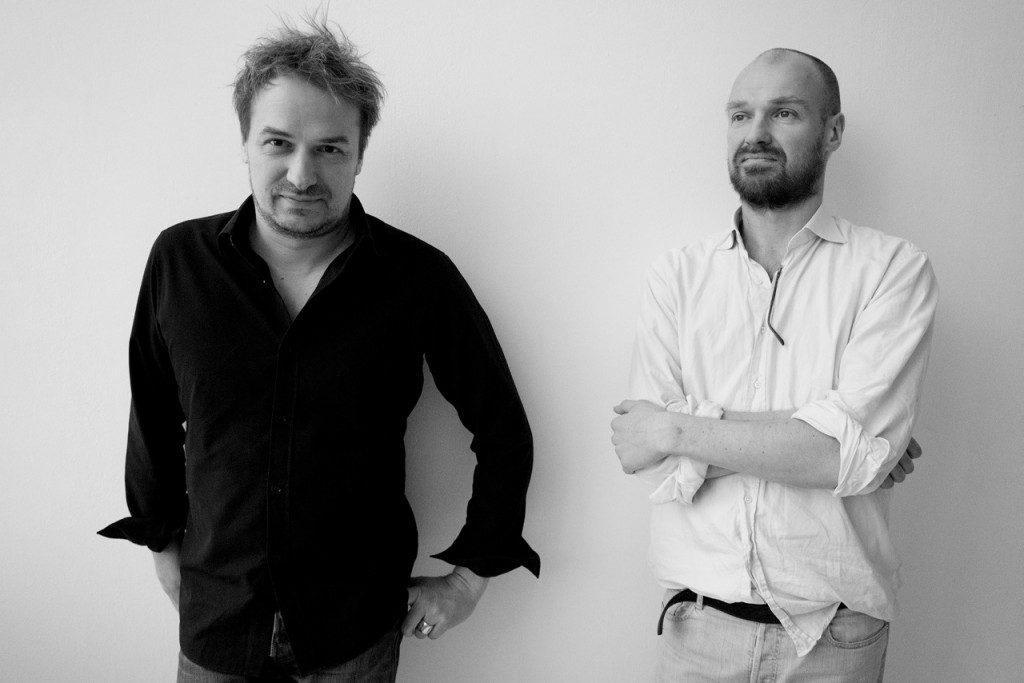 Plastic artist Laurent P Berger and architect Cyrille Berger have worked together since 2006 under the Berger&Berger label. They have participated in many exhibitions, at the 12th Bienniale di Venezia in Venice (2010), the Centre international d'art et du paysage in Vassivière (Champ d'expériences) and the Centre d'art contemporain in Parc Saint Léger (Atlas critique) (2012), the Jardins des Tuileries during the Fiac Hors les murs (2013), MUDAM in Luxembourg (Solides Fragiles) (2014), the Palais de Tokyo in Paris (L'usage des formes) ( 2015), and the 14th Biennale de Lyon (Mondes Flottants) (2017). The also hold solo exhibitions: in 2011 at Rosascape, the Parisian contemporary design platform; in 2012 at the Fondazione Pastificio Cerere in Rome and the Galerie Torri; in 2013 at the Kunsthalle in Mulhouse; in 2016 at the Galerie Visconti in Paris and the Centre d'art de la Comédie of Caen; in 2018 at Monaco's NMNM during Lab #2, Hors Catégories; and currently at the Atelier Jespers in Brussels.
The two participate in both national and international architecture competitions, and delivered the Notus Loci extension of the Centre International d'Art et du Paysage of Vassivière Island (2012), the extension of Avignon's musée de la Collection Lambert (2015), and the restoration of the public spaces of the Centre national de la danse in Patin. They won the competition for the restoration of the hall of the Ecole nationale supérieure d'arts de Paris-Cergy, which they will complete in summer 2018.