Silva Bela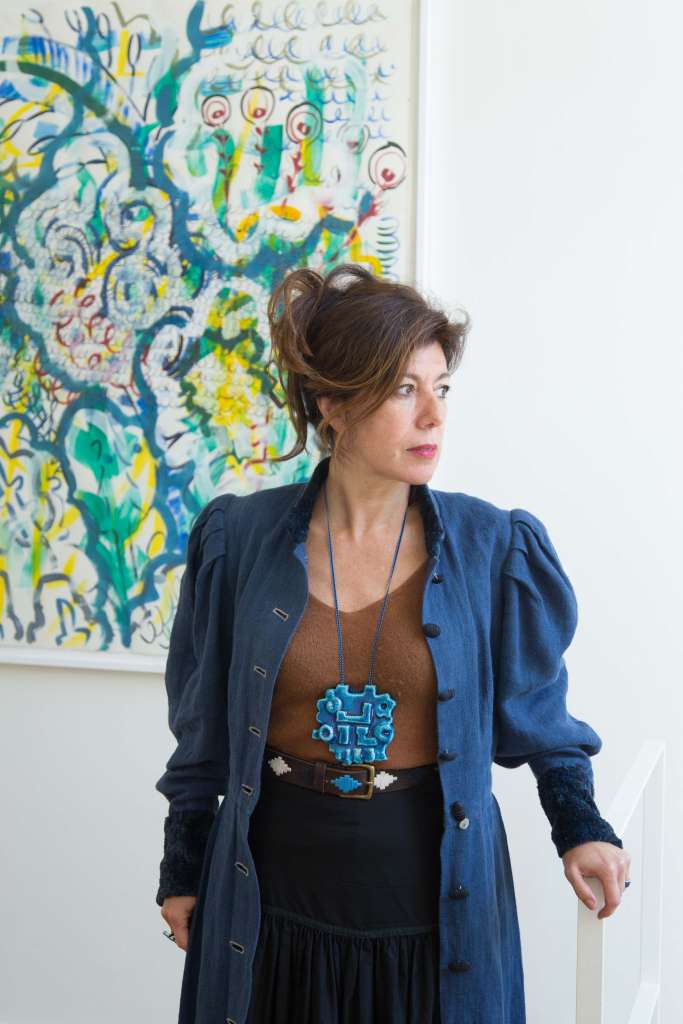 Bela Silva is born in Lisbon, Portugal, and studied at both the Porto and the Lisbon Fine Arts Schools in Portugal; ArCo, Lisbon; Norwich Fine Arts in the UK; School of The Art Institute of Chicago in the United States. She currently lives between Lisbon and Brussels, Belgium.
Among her shows: Chicago's Ann Nathan Gallery and Rhona Hoffman Gallery; Lisbon's Museu do Azulejo (Tile Museum), Museu Anastácio Gonçalves in Lisbon, Palácio da Ajuda, and Fundação Ricardo Espírito Santo; and also shows in China and in Japan. She has participated in group shows of tile art in Brazil, Spain, France; ran ceramics workshops in Japan and Morocco; and been awarded residencies at Kohler, Wisconsin, USA, and at Fabrica Bordalo Pinheiro, Caldas da Rainha, Portugal. She has created several public art pieces, namely tile panels for the Alvalade subway station in Lisbon; panels for the Sakai Cultural Center's gardens in Japan; and panels for the João de Deus School in the Azores Islands. She created 12 large pieces in 2017 for the gardens of the museum of Ancient Art as well as exhibited her work that same year at the museum of Orient in Lisbon, mixed with the collections. Spazio Nobile has represented Bela Silva since 2017. Among her shows at the gallery and on fairs: Season X-Land/Scapes, Season XIV- Despierta Corazon Dormido,  Collectible Design Fair in Brussels, Art Brussels in duo show with Finnish Kustaa Saksi, Révélations Biennial at Grand Palais, Paris, Unique Design Shanghai at Tank, West Bund.
Discover her first solo at Spazio Nobile, Season XIV – Despierta Corazón Dormido
View here the catalogue of all the pieces selected by Spazio Nobile.
View here the Bela Silva Collection online store
Order your book by sending us an email