About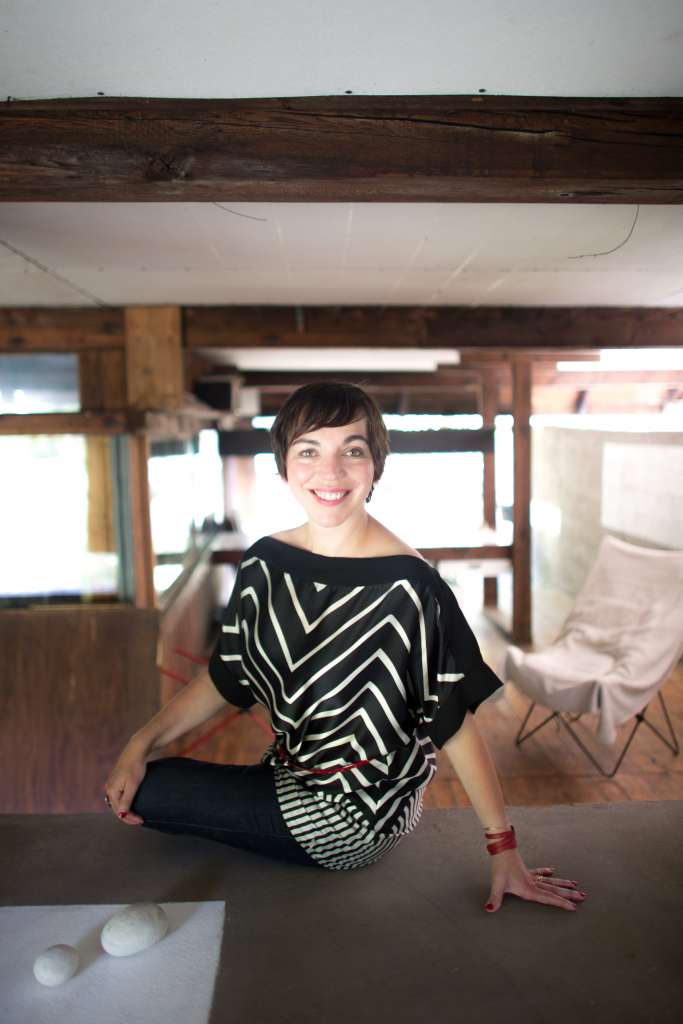 Spazio Nobile Gallery
Photo: Jörg Braüer
About Spazio Nobile
By opening Spazio Nobile in April 2016, in the dynamic and cosmopolitan Ixelles neighbourhood of Brussels (Belgium), Lise Coirier and Gian Giuseppe Simeone have united their passions for design and art history, initiating a dialogue between contemporary applied arts, design and photography. Commissioning unique pieces, limited editions and installations that are both experimental and artistic, with a particular sensibility to everything nature and minerality, the gallery organises four to five exhibits each year, dedicated to both rising and established talents, without creating borders between the disciplines, the visual arts dialoguing with the fine arts.
À propos de Spazio Nobile
En ouvrant Spazio Nobile en avril 2016 dans le quartier très animé et cosmopolite d'Ixelles à Bruxelles (BE), Lise Coirier et Gian Giuseppe Simeone ont uni leurs passions pour la création et l'histoire de l'art en prenant le parti de faire dialoguer arts appliqués contemporains, design et photographie. En donnant l'impulsion à la création de pièces uniques, d'éditions limitées et d'installations à la fois expérimentales et artistiques, avec une sensibilité particulière à tout ce qui touche à la nature et à la minéralité, la galerie organise chaque année quatre à cinq expositions dédiées à des talents émergents ou déjà confirmés. Sans mettre de frontière entre les disciplines, les arts visuels côtoient les beaux-arts.
Spazio Nobile is open from Wednesday to Saturday from 11.00 until 18.00 or by appointment.
Do not hesitate to contact us by email : Lise Coirier – lc@spazionobile.com assisted by Salomé Elbaz – salome@spazionobile.com / Gian Giuseppe Simeone – ggs@spazionobile.com
__
Seasonal curated exhibitions
Season I – Post Natural History, 20.04-11.09.2016 – Catalog artists: Vincent Fournier, Kaspar Hamacher, Nathalie Dewez, Tomáš Libertíny, Carlo Brandelli
Season I – Post Natural History, 20.04-11.09.2016 – Catalog brands: Thonet, Lasvit, Vervloet, Wästberg
Season II – Forest of Lights, 15.09-20.11.2016 – Jörg Bräuer, Kaspar Hamacher, Nathalie Dewez
Season III – Silver Edition, 25.11.2016-19.02.2017 – 25 designers for the 25th edition of TLmag and 25th Interieur Biennale Silver Lining
Season IV – Crystallized, 23.02-15.04.2017– Chen Chen & Kai Williams, Marie Dessuant & Philip Bone, Studio GGSV, Taeg Nishimoto, Marlène Huissoud, Tom Joyce, Antonio Lampecco, Richu Lacquer Art Co, Isaac Monté, Frederick Vidal, Philipp Weber, Tomáš Libertíny
Season V – Chronosophia, Tomáš Libertíny, Solo Show, 20.04-23.09.2017
Season VI – Blauw. Ceci n'est pas une couleur. Piet Stockmans & Frederik Vercruysse, duo show, 29.09-4.02.2017
Season VII – Die Werkstatt, 9.02-6.05.2018 – Damien Gernay, Kaspar Hamacher, Jonas Loellmann, Valentin Loellmann, Fabian von Spreckelsen
Season VIII – Meisenthal, L'Âge du Verre/ The Age of Glass, 25.05-9.09.2018 – 25 artists and designers
Season IX – Botanic Psyche, Marlène Huissoud & Marcin Rusak, duo show, 14.09-18.11.2018
Season X– Land/Scapes with Carine Boxy, Kaspar Hamacher, François Moret, Bela Silva and Piet Stockmans
Season XI– Formosa: A New Layer Taiwan meets Yii, group exhibition curated by Lise Coirier – scenography by Rain Wu
Season XII- The Finnish Season, Keep Your Garden Alive
Season XIII- Jörg Bräuer, Insel der Zeit
Season XIV– Bela Silva, Despierta Corazón Dormido, solo show
Season XV– Les ignorants, Lionel Jadot & Serge Leblon, duo show
Season XVI – The New Age of Humanism, group exhibition 
DESIGNERS & ARTISTS CATALOGUES
Kaspar Hamacher Collection
Fabian Von Spreckelsen Collection
Bela Silva Collection
Amy Hilton Collection
Laura Laine, Subtle Bodies, 5.9-22.12.2019, golden glass sculptures, Brussels Gallery Weekend & Season XII- The Finnish Season, Keep Your Garden Alive
Kustaa Saaksi, First Symptoms,17.5-8.9.2019, woven tapestries, Solo Show & The Finnish Season, Keep Your Garden Alive
Garnier & Linker, Diatomée, Molten Glass Vases Collection,20-22.9.2019, Lake Como Design Fair, Italy 
Vincent Fournier, Brasília, Modernist Utopias,16.11.2019-12.1.2020, at Atelier Jespers, Brussels, Belgium
EXTRAMUROS CATALOGUES
Collect, London, Saatchi Gallery, UK, February 2018 – Into The Stockmans Blue Catalog
Collectible, Brussels, BE, Vanderborght Building, March 2018 – Phantasmagoria : Kustaa Saksi, Bela Silva, Frederik Vercruysse, Laetitia Bica, Chen & Williams, Kaspar Hamacher
Art Brussels, Brussels, Tour & Taxis, BE, April 2018, The Random Collection
A New Layer II, Basel, Design Miami/ Design Curio, 12-17.6.2018 – A New Layer Taiwan, scenography by Julie Richoz
Art on Paper, Brussels, Bozar, September 2018, solo show of Amy Hilton
Biennale Interieur, Kortrijk, Kortrijk Xpo, October 2018, The Random Collection, scenography by Garnier & Linker
IIDE, Brussels, Hôtel de la Poste with Gert Voorjans & Marcin Rusak "Flora" table, November 2018
Collectible, Brussels, Brussels, BE, Vanderborght Building, March 2019, Blooming Blossom
Art Brussels, Brussels, Tour & Taxis, BE, April 2019, Cosmogony, a duo exhibition of Bela Silva (ceramics) & Kustaa Saksi (tapestries)
Révélations, Paris, Grand Palais, FR, May 2019, Galerie Collection & Keep Your Garden Alive, Group Exhibition
Lake Como Design Fair, Como, IT, 20-22 September 2019, Diatomée Vases by Garnier & Linker
Art On Paper, Bozar, Bela Silva, Dessin Sculpture, solo show, 24-27.10.2019
Brussels Drawing Week, Amy Hilton, In-Between, solo show, La Tour à Plomb, Brussels, 24.10 – 9.11.2019, curated by Stéphane Roy
Unique Design Shanghai, West Bund, Tank Shanghai, China, 7-10.11.2019
Collectible Design Fair, BE, Vanderborght Building, March 2020, Ikebana Group Exhibition
Le Sacre de la Matière, Ancienne Nonciature Brussels (Grand Sablon), Jörg Bräuer, Sébastien Caporusso, Anne Derasse, Kaspar Hamacher, Silvano Magnone & Fabian von Spreckelsen
Call to the Wild / L'Appel de la Nature, Maison Louis Carré (arch. Alvar Aalto, 1959), Bazoches-sur-Guyonne, featuring Laura Laine, Kustaa Saksi & Kim Simonsson, co-curated by Lise Coirier, Spazio Nobile & Kati Laakso, Finnish Cultural Institute to the Benelux, in collaboration with the Finnish Embassy in France & Galerie NeC – Nilsson et Chiglien, Paris
Luxembourg Art Week, Virtual 3D Tour and Spazio Nobile's Online Catalogue, 19-22.11.2020
PADesignArtOnline.com, Spazio Nobile on PAD Paris & London Online Platform, ongoing 2020-2021
__
Pro Materia / TL Magazine
Founded in 1999 by Lise Coirier with the support of an advisory board, Brussels-based Pro Materia is a creative consultancy with a strong affinity for material culture, craft-led innovation and human-centered design. The intellectual, editorial approach and background in art and design history and management position the agency in the field of supporting and promoting up-and-coming talents on multiple fronts in different regions but to also work closely and bringing together different partners (designers, artists, makers, creative industries, design-led institutions and brands) from all over the world.
Having founded and headed the biannual and online publication TLmag _True Living of Art & Design since late 2008 between Paris and Brussels, Pro Materia also produces special editions and exhibitions in-line with both commercial and cultural projects. The agency also initiates and curates multiple European Union funded projects by the Culture and Creative Europe Programmes – including Glass is Tomorrow (since 2011) and Human Cities (since 2008) – but has also published and contributed to multiple anthologies, monographs and catalogues – such as Design in Belgium, Belgium is Design, Label.be, Imperfect by Design, Beauty – Singular / Plural, Materialise.MGX, Xavier Lust and Anne Derasse. Interiors. With decades of prior experience in cultural management, organisation of engaging workshops, inspiring lectures, guided trend tours, publishing and curation, Pro Materia has mirrored the emergence of different scenes including the revival of the international design scene. Pro Materia has therefore established a rich international network of journalists, editors, curators, coordinators, graphic and web designers, working on hands-on projects that further the mandate of contemporary creativity. 20-years of experience in publishing, organization, curation and promotion has garnered this dynamic consultancy a powerful understanding, vision, and arsenal of design-led tools and savoir-faire.
Uptown: Spazio Nobile Gallery & Spazio Nobile Studiolo
rue Franz Merjaystraat, 142 & 169, B- 1050 Brussels
Open from Tuesday to Saturday, 11-18.00, and by appointment
Downtown: Spazio Nobile & Bela Silva (Vitrine & Artist's atelier)
By appointment only
rue des Minimes, 61, B-1000 Brussels
Online: www.spazionobile.com, artsy, PADesignArtonline
T. +32 (0)2 768 25 10 – + 32 (0) 475 53 19 88
 @spazionobilegallery / facebook.com/spazionobilegallery
Press & PR: Club Paradis, micha@clubparadis.com, press room 
#spazionobilegallery #spazionobile #spazionobilestudiolo #spazionobileathome #tlmag
#threadsofnature #kikivaneijk #spazionobileuptown #spazionobiledowntown