'Dream Stones' by Amy Hilton on Art On Paper, 6-9 September 2018 at BOZAR, Brussels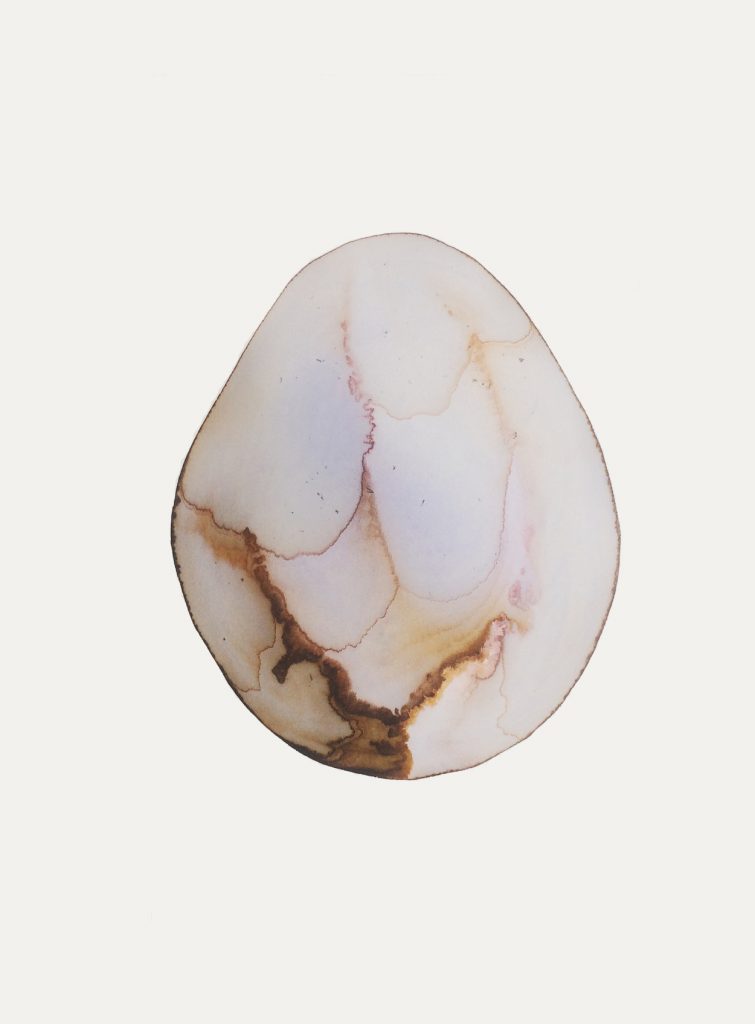 Spazio Nobile presents 'Dream Stones' by Amy Hilton during Art on Paper 6-9 september 2018
For her collaboration with Spazio Nobile at Art on Paper from 6-9 September, Amy Hilton will present a selection of works on paper and mixed media which draw upon her recent contemplations and research revolving around the poetics of the Chinese Dream Stone table screens.
Hilton looks at stones as active objects, in line with the gallery philosophy and curation which is directed towards the contemporary applied arts and how to live with objects by projecting each one's imagination, emotion and culture.
The stones are becoming imaginary landscapes that she is depicting in her watercolors, pastels and Chinese ink on paper as a reverie that reconciles the world and the subject, past and present, material and spiritual. The stones seem to be painted, as awakened cosmic 'still lives'.
On the picture: Amy Hilton, Chalcedony, 2016, watercolor, 76 x 56 cm