Zieta Oscar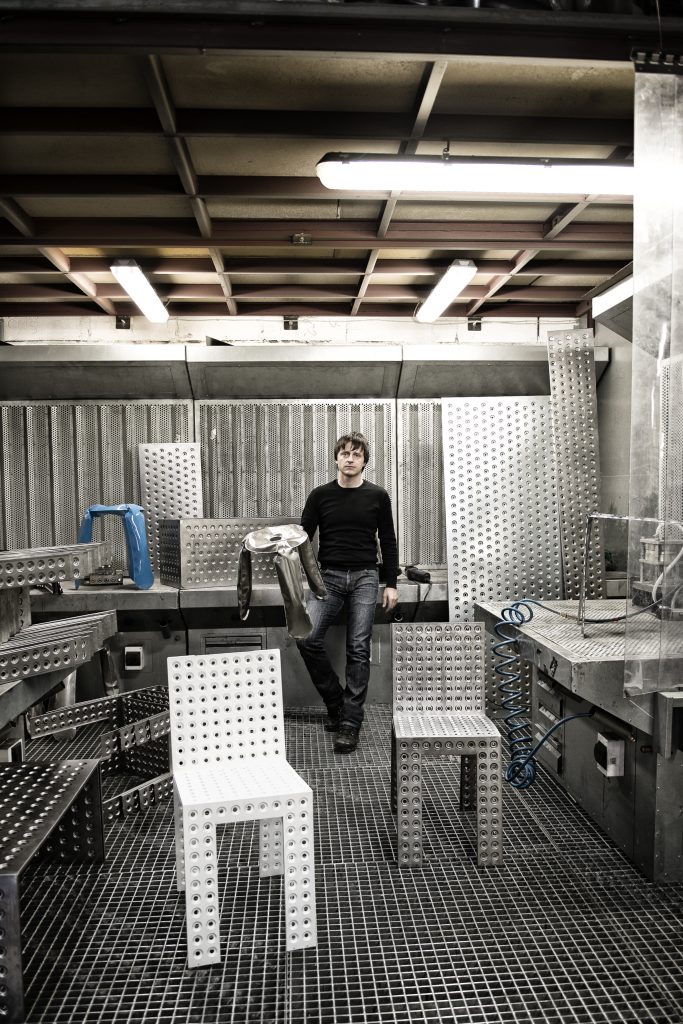 Contemporary industrialist Oskar Zięta invents new processes, set to meet future needs. A hyper rationalist, the Wrocław-based architect-turned-designer
gives new meaning to the term 'less is more.' Having introduced FiDU technology – stabilized inflated metal – in 2007, Zięta has since explored a wide range of applications, from art installations and lightweight furniture to large scale construction. "Its all about controlled loss of control," he explains. Revitalizing
a family-owned and run metal manufacturing plant
in Silesia, the energetic innovator has founded Zięta Prozessdesign. The studio creates new product lines, targeting the furniture market but without following the standard approach. "Design is not that interesting, its only one part of the larger picture,"Zięta reveals. "Design is only a tool." For him, process determines shape. Epitomizing the FiDU technology, the Plopp stool family is Zięta best selling and most iconic
design. Taking on a playful, toy-like and almost anthropomorphic shape, the seating solution begins
as two carefully engineered, contoured and cut metal sheets. Welded along its edges, Plopp is then formed by injected high-pressure air. Featured in numerous museums, private collections and design stores the world over, Plopp has garnered numerous accolades such as the 2008 German Design Council Award. The stool comes in various finishes, including polished steel.