About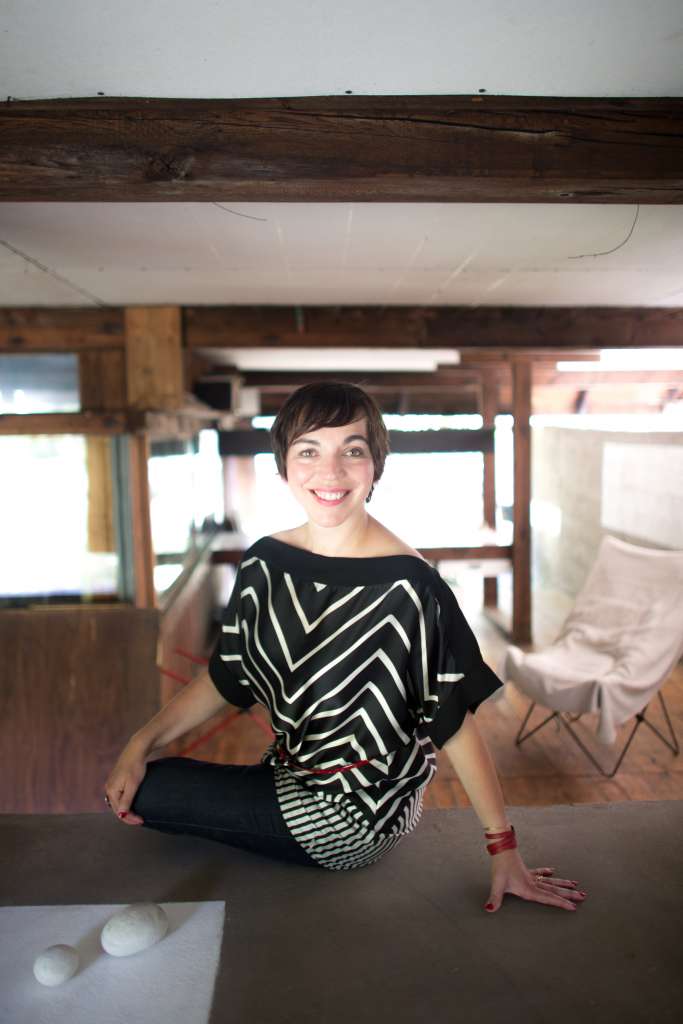 Spazio Nobile Gallery
Photo: Jörg Braüer
Since April 2016, Spazio Nobile (Brussels, BE) has highlighted expertise in design and the applied arts as well as in photography exhibiting collectible pieces, limited editions and one-of-a-kind experiences; a harmonious mix of contemporaneity and sense of history. The gallery is the shared project of a couple made up of two art historians who have taken complementary paths in their own lives. With more than 20-years in the field of art and design, Lise Coirier has focussed her career with Pro Materia and TLmag on spotlighting designers and design-led craftsmen who infuse matter with form and life. Her husband, Gian Giuseppe Simeone, followed a parallel journey, concentrating on the preservation of cultural and artistic heritage but also public awareness with Culture Lab.
__
Mettant à l'honneur depuis avril 2016 la création et le savoir-faire tant dans le design, et les arts appliqués que dans la photographie, Spazio Nobile (Bruxelles, BE) a pour ambition de faire dialoguer ces différentes disciplines. Exposant des éditions limitées et des pièces uniques, la galerie mêle harmonieusement la contemporanéité et le sens de l'histoire. Spazio Nobile est d'abord le projet partagé d'un couple d'historiens de l'art aux parcours complémentaires. Active depuis plus de 20 ans dans le domaine du design et de la création, Lise Coirier valorise avec son agence Pro Materia et TLmag les créateurs qui insufflent forme et vie à la matière. Son mari, Gian Giuseppe Simeone, suit une voie parallèle avec Culture Lab, axée davantage sur la sauvegarde et la mise en valeur du patrimoine culturel et artistique, ainsi que leur diffusion vers les publics.
SPAZIO NOBILE SEASONS'S CATALOGUES
Season I – Post Natural history, 20.04-11.09.2016 – Catalog artists: Vincent Fournier, Kaspar Hamacher, Nathalie Dewez, Tomáš Libertíny, Carlo Brandelli
Season I – Post Natural history, 20.04-11.09.2016 – Catalog brands: Thonet, Lasvit, Vervloet, Wästberg
Season II – Forest to Light, 15.09-20.11.2016 – Jörg Bräuer, Kaspar Hamacher, Nathalie Dewez
Season III – Silver Edition, 25.11.2016-19.02.2017 – 25 designers for the 25th edition of TLmag and 25th Interieur Biennale Silver Lining
Season IV – Crystallized, 23.02-15.04.2017– Chen Chen & Kai Williams, Marie Dessuant & Philip Bone, Studio GGSV, Taeg Nishimoto, Marlène Huissoud, Tom Joyce, Antonio Lampecco, Richu Lacquer Art Co, Isaac Monté, Frederick Vidal, Philipp Weber, Tomáš Libertíny
Season V – Tomáš Libertíny, Solo Show, Chronosophia, 20.04-23.09.2017
Season VI – Blauw. Ceci n'est pas une couleur. Piet Stockmans & Frederik Vercruysse, 29.09-4.02.2017
Season VII  – Die Werkstatt, 9.02-6.05.2018 – Damien Gernay, Kaspar Hamacher, Jonas Loellmann, Valentin Loellmann, Fabian von Spreckelsen
Season VIII  – Meisenthal, L'Age du Verre/ The Age of Glass, 25.05-9.09.2018 – 25 artists and designers
Season IX – Botanic Psyche, Marlène Huissoud & Marcin Rusak, duo show, 14.09-18.11.2018
DESIGNERS & ARTISTS CATALOGUES
Kaspar Hamacher Collections
Bela Silva  Collections
Amy Hilton Collection for Art On Paper, BOZAR, 6-9.9.2018
FAIRS CATALOGUES
Collect, London, Saatchi Gallery, UK, February 2018 – Into The Stockmans Blue Catalog
Collectible, Brussels, BE, Vanderborght Building, March 2018 – Phantasmagoria : Kustaa Saksi, Bela Silva, Frederik Vercruysse, Laetitia Bica, Chen & Williams, Kaspar Hamacher
Art Brussels, Brussels, Tour & Taxis, BE, April 2018, The Random Collection
Design Miami/ Design Curio, Basel, 12-17.6.2018,  A New Layer  II
Biennale Interieur, Xpo Kortrijk, BE, 18-22.10.2018– The Random Collection x Garnier & Linker
__
Pro Materia / TL Magazine
Founded in 1999 by Lise Coirier with the support of an advisory board, Brussels-based Pro Materia is a creative consultancy with a strong affinity for material culture, craft-led innovation and human-centered design. The intellectual, editorial approach and background in art and design history and management position the agency in the field of supporting and promoting up-and-coming talents on multiple fronts in different regions but to also work closely and bringing together different partners (designers, artists, makers, creative industries, design-led institutions and brands) from all over the world.
Having founded and headed the biannual and online publication TLmag _True Living of Art & Design since late 2008 between Paris and Brussels, Pro Materia also produces special editions and exhibitions in-line with both commercial and cultural projects. The agency also initiates and curates multiple European Union funded projects by the Culture and Creative Europe Programmes – including Glass is Tomorrow (since 2011) and Human Cities (since 2008) – but has also published and contributed to multiple anthologies, monographs and catalogues – such as Design in Belgium, Belgium is Design, Label.be, Imperfect by Design, Beauty – Singular / Plural, Materialise.MGX, Xavier Lust and Anne Derasse. Interiors. With decades of prior experience in cultural management, organisation of engaging workshops, inspiring lectures, guided trend tours, publishing and curation, Pro Materia has mirrored the emergence of different scenes including the revival of the international design scene. Pro Materia has therefore established a rich international network of journalists, editors, curators, coordinators, graphic and web designers, working on hands-on projects that further the mandate of contemporary creativity. 20-years of experience in publishing, organization, curation and promotion has garnered this dynamic consultancy a powerful understanding, vision, and arsenal of design-led tools and savoir-faire.